Frequently Asked Questions
1. How soon can you deliver the FIFA 17 coins & points? Can you guarantee it?
We are one of the largest FIFA 17 coins & points suppliers, and our delivery time is amazing. We can ensure you will get coins within 15 minutes or up to 24 hours that depends on the status of our inventory and the game setting. Our deliver team are devoting themselves to improve the delivery time.

2. How can i contact you in need of FIFA 17 coins & points?
We get 24/7 customer service support for you. You can ask our support team via email or live support and they will be more than happy to solve your problems about payment and delivery. What are you waiting for? FIFA 17 coins & points store here!
Feedback
I ordered points account, received 30 mins after payment, wow, the guys did what they said on the homepage. happy now...

Scott

I have never had a problem and has to be hands down the fastest delivery time! Customer service is amazing :)

Retoric

They are very fast and customer service is always instant. Highly recommend to do business with them!

Kahyargil
The Journey Will be Back in FIFA 18
By Administrator, 02/03/2017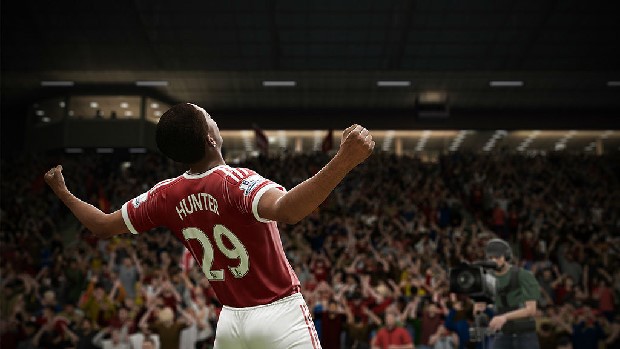 According to EA CEO Andrew Wilson, FIFA 18 will once again feature The Journey with new characters and storylines.
Andrew made the announcement during the publisher's Q3 financial meeting and talked about building upon the story mode which was introduced, for the first time in the franchise, with FIFA 17.
FIFA 18 will build on the foundation we created with story mode this year, bringing players back to The Journey with Season 2, featuring new characters and new storylines,
Our development team in Vancouver is delivering deeply innovative new experiences across this year's game, including an Ultimate Team, and creating the most emotionally immersive and connected FIFA we have ever produced.
Considering the immense popularity of the FIFA franchise in general and the way FIFA 17 sold in huge numbers, making it the best-selling console game in 2016, a second season of The Journey for FIFA 18 makes sense.
EA's CFO Blake Jorgensen mentioned that FIFA 17 is on course to the best-selling FIFA game of all time.
According to Wilson, despite being a new addition to the franchise, more than 10 million people played The Journey in FIFA 17.
The Journey, a single-player campaign mode, put players in the shoes of a young star, Alex Hunter, who is trying to make his mark on the Premier League. The players could choose their club at the start of the season and play in an upfield position only.
The decision to include a narrative in a FIFA game was meant to make fans feel a proper connection to the character they are controlling. For that very purpose, the story mode also had a dialogue wheel to use during interactions, similar to what has been seen in Bioware games.
There has been no official announcement or trailer with a release date regarding FIFA 18 but the game is definitely on the way and should be releasing in Q3 2017.