The Japanese League Might Be Included in FIFA 17
u4fifa
Date: Apr/29/16 15:38:02
Views: 77
The Japanese league called J-League is Japan's professional association football league including first division J1 League, second division J2 League and third division J3 League. It is one of the most successful leagues in Asian club football and the only league gotten top class 'A' ranking from the AFC. It is currently sponsored by Meiji Yasuda Life and thus officially known as the Meiji Yasuda J.League.
What make us surprised is the J.League has announced on the official website that the video game publisher Electronic Arts as the league's newest Top Partner.
Electronic Arts, the California-based company is widely known by football fans for the FIFA series and is the sixth largest publisher in the world by revenue. EA sponsors several other major championships around the world like the Premier League and Major League Soccer.
What's more, EA Sports has already added the J-League to his list of official partners. As you can see in the following picture.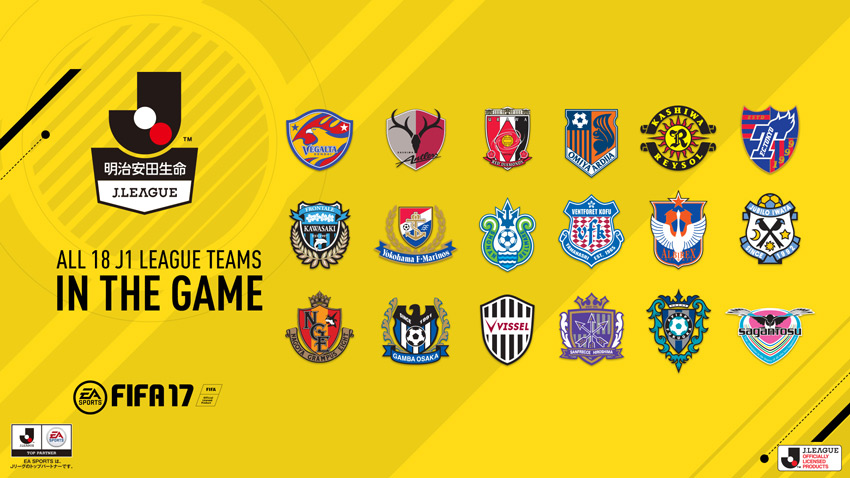 J.League has always been a exclusive of Konami. However, if EA gets the official licence and adds it into FIFA 17, they will have anything they need to exceed the number of sales in competitor's territory. It will be a crucial step to conquest the Orient.
All of this indicates that J-League will be added to FIFA 17. Let's wait and see a wonderful FIFA 17.
If you want to mark any player with FIFA Coins in game, U4FIFA.com is here to help you get the cheapest FIFA Coins with fastest delivery.