Frequently Asked Questions
1. How soon can you deliver the FIFA 17 coins & points? Can you guarantee it?
We are one of the largest FIFA 17 coins & points suppliers, and our delivery time is amazing. We can ensure you will get coins within 15 minutes or up to 24 hours that depends on the status of our inventory and the game setting. Our deliver team are devoting themselves to improve the delivery time.

2. How can i contact you in need of FIFA 17 coins & points?
We get 24/7 customer service support for you. You can ask our support team via email or live support and they will be more than happy to solve your problems about payment and delivery. What are you waiting for? FIFA 17 coins & points store here!
Feedback
I ordered points account, received 30 mins after payment, wow, the guys did what they said on the homepage. happy now...

Scott

I have never had a problem and has to be hands down the fastest delivery time! Customer service is amazing :)

Retoric

They are very fast and customer service is always instant. Highly recommend to do business with them!

Kahyargil
Liverpool FC Officially Launch new 2016/17 Home Kit on FIFA 17
By Administrator, 05/11/2016
If you love to play as Liverpool FC on FIFA 16, then we have some good news for you. Liverpool have unveiled their new home strip for the 2016-17 season - a red and gold design which Jurgen Klopp says looks "spectacular".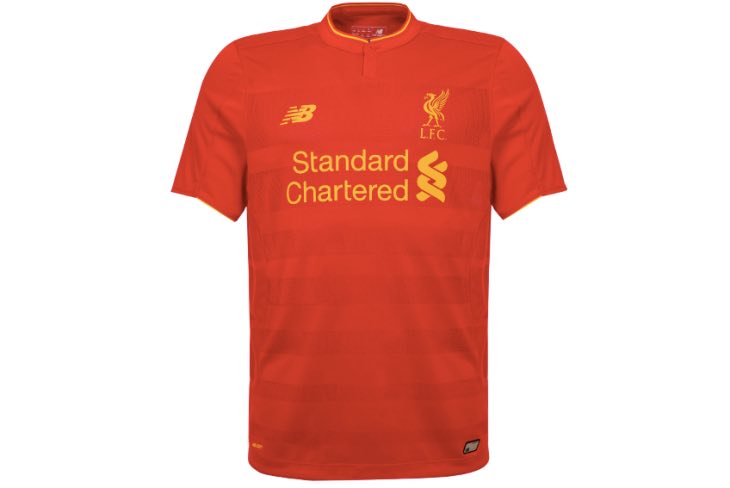 The real design has finally been unveiled after weeks of leaks and speculation. Of course, it's also the kit which EA will put into FIFA 17 since they have the official license to use all home kits for every club for next season.
The shirt, made by company New Balance and sponsored by Standard Chartered, is entirely the club's familiar shade of red with gold logos, and gold trim around a two-button collar. The kit, which will hopefully be worn in the Champions League next season if the Reds win next week's Europa League final, has a yellow/gold effect trim and detail on the badge and logos.
Take a look at it close up below, which sports a new red and yellow theme with collarless design and a single button: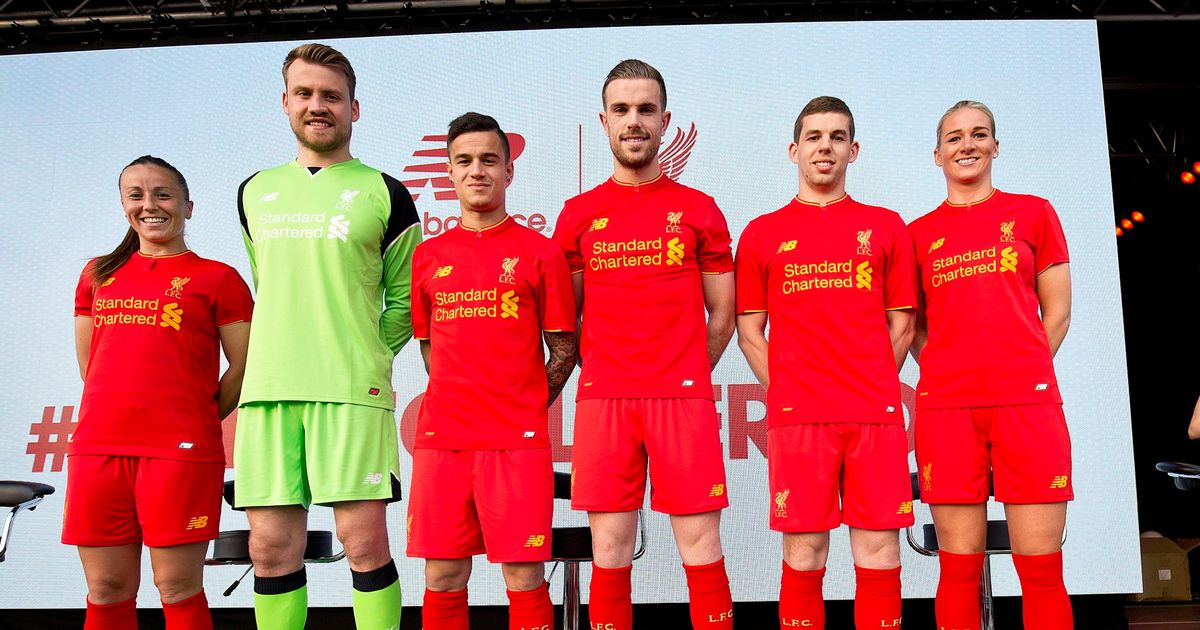 We are still waiting to see the new Liverpool FC 2016/17 away kit on FIFA 17, but this should be a nice heads-up for you. EA should also be putting a brand new Jurgen Klopp manager card in FIFA 17 as well which should make a lot of you happy – it's still inexcusable that this didn't come mid-season in FIFA 16 though.
Related News