Frequently Asked Questions
1. How soon can you deliver the FIFA 17 coins & points? Can you guarantee it?
We are one of the largest FIFA 17 coins & points suppliers, and our delivery time is amazing. We can ensure you will get coins within 15 minutes or up to 24 hours that depends on the status of our inventory and the game setting. Our deliver team are devoting themselves to improve the delivery time.

2. How can i contact you in need of FIFA 17 coins & points?
We get 24/7 customer service support for you. You can ask our support team via email or live support and they will be more than happy to solve your problems about payment and delivery. What are you waiting for? FIFA 17 coins & points store here!
Feedback
I ordered points account, received 30 mins after payment, wow, the guys did what they said on the homepage. happy now...

Scott

I have never had a problem and has to be hands down the fastest delivery time! Customer service is amazing :)

Retoric

They are very fast and customer service is always instant. Highly recommend to do business with them!

Kahyargil
How to Make Coins in FIFA 17 Ultimate Team
By Administrator, 11/28/2016
As you know FIFA 17 coins is necessary in Ultimate Team to trade items and buy packs. So here are some ways to help you make coins.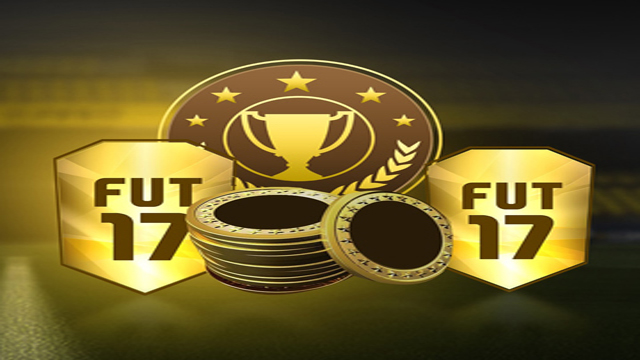 First, daily gifts. FUT daily gifts are occasionally sent to the players who login FUT 17 Web App or Companion app. The gifts are usually be coins or tradeable/ untradeable items. You can trade tradeable items on the transfer market so to earn coins.
Second, trading player and items. It is also a good way and a common way that most game players use. The common way is to buy low, and sell high. Of course, you should pay 5% tax in the transaction. At the same time, trading items can also earn you coins. It is usual that gamers put items /players on the transfer market for at least one hour. Then you should be patient to get players or items for cheap price. When the time is left for 59 minutes, do the same thing. At last, as you can see, buy low and sell high. By the way, here are also some tips for you to trade IF cards. First, stick to 8-10 cards of the same player. No more no less. Do not put all your eggs in one basket and invest in more than 10 where possible, incase there is an unexpected crash or complication with a player. Second, when you sell a card, replace it with another where possible. Third, buy fresh cards for attacking players but it is not necessary. Last, stick to the buy prices you agree on. Buying too high will reduce the profit margins for everyone (including yourself).
Third, playing FUT games. You know that playing FUT matches can earn you coins. You will earn coins by scoring goals, taking corner kicks, match possession percentage, shots on target, clean sheets, man of the match winner, successful tackles and pass accuracy percentage. And also finishing in the tournaments and divisions can also get you coins, although it's getting harder and harder. Playing against the TOTW challenges will also make you earn coins, maybe that's why gamers are keen on completing the challenges.
By the way, when you get FUT Coin Reward Boosts by spending Football Club Credits in EA FC Catalogue, which will boost your coins for your next rewards.
Hope you can enjoy these tips. Or you can choose to get coins on our online store.