FIFA 17 Ultimate Team: 12 Days of FUTmas Unveiled
u4fifa
Date: Dec/18/16 22:23:23
Views: 69
EA has revealed FUTmas for FIFA Ultimate Team on December, 16th. From 16th, Dec. till 25th, Dec. you will enjoy series of FUTmas activities, such as receiving a free kit, limited time squad building challenges and packs, daily rewards on companion and web app, special FUTmas cards, etc. Let's see the deatils below.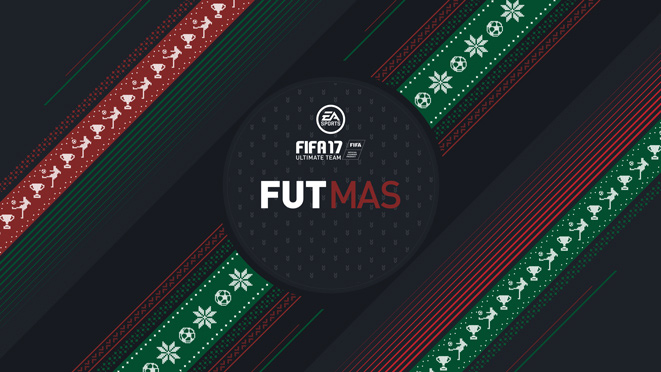 1. Free FUTmas Kit
Players who log in the web and companion app everyday during the FUTmas can receive daily rewards. Limited time pack offers are available. In addition, the free FUTmas kit is available in your account automatically next time you log in on console, PC or web app.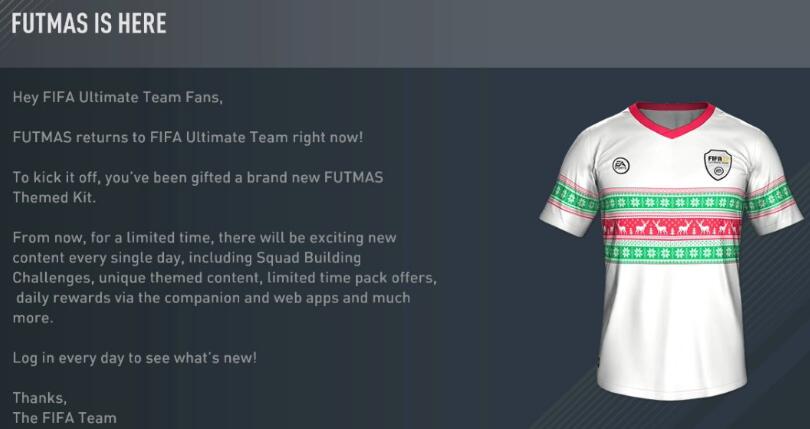 2. FUTmas Squad Building Challenges
From 16th through 25th, there will be squad building challenges featuring players who wear shirt numbers corresponding to the date the Challenge goes live. For example, the first daily SBC, on Dec 16th, will feature players who wear the number 16 in real life. Besides, from 25th, Dec to 27th, the Mystery Packs will be available as an SBC reward. From 16th to 28th, there are no requirements for Daily Tournaments and Weekend League qualifiers. At the present, there have been several squad building challenges revealed.
17th, December
FIFA 17 FUTmas SBC - Pierre-Emerick Aubameyang
FIFA 17 FUTmas SBC - Christian Benteke
FIFA 17 FUTmas SBC - Marek Hamsik
18th, December
FIFA 17 FUTmas SBC - Nabil Fekir
FIFA 17 FUTmas SBC - Oscar De Marcos
FIFA 17 FUTmas SBC - Jermain Defoe
19th, December
FIFA 17 FUTmas SBC - Luka Modric
FIFA 17 FUTmas SBC - Mousa Dembele
FIFA 17 FUTmas SBC - Marcus Rashford
You can check futhead or futwiz to complete these challenges if you are interested. Or if you'd like to see some squad examples, you can also see our website fut16coin.com.
3. Special FUTmas cards
Every day until December 25, EA will be release three players as part of their FUTmas activities. Players will be able to get special FUTmas cards. Complete the challenges to get special FUTmas cards.
More updates you shall keep an eye on EA's twitter. Don't forget to log in your companion and web apps to get daily rewards. When you enjoy the offers EA provide, you can also enjoy the promotion on our website. Our promotion starts from 20th, Dec to 10th, Jan. 2017. Check on our website to get the discount. This time, you are ale to get totally cheapest FIFA 17 coins!