Frequently Asked Questions
1. How soon can you deliver the FIFA 17 coins & points? Can you guarantee it?
We are one of the largest FIFA 17 coins & points suppliers, and our delivery time is amazing. We can ensure you will get coins within 15 minutes or up to 24 hours that depends on the status of our inventory and the game setting. Our deliver team are devoting themselves to improve the delivery time.

2. How can i contact you in need of FIFA 17 coins & points?
We get 24/7 customer service support for you. You can ask our support team via email or live support and they will be more than happy to solve your problems about payment and delivery. What are you waiting for? FIFA 17 coins & points store here!
Feedback
I ordered points account, received 30 mins after payment, wow, the guys did what they said on the homepage. happy now...

Scott

I have never had a problem and has to be hands down the fastest delivery time! Customer service is amazing :)

Retoric

They are very fast and customer service is always instant. Highly recommend to do business with them!

Kahyargil
FIFA 17 Tips to Score with Better Shooting
By Administrator, 11/24/2016
Shooting may be easier for you that you can do it better with practice. While here are tips about how to score more with better shooting skills.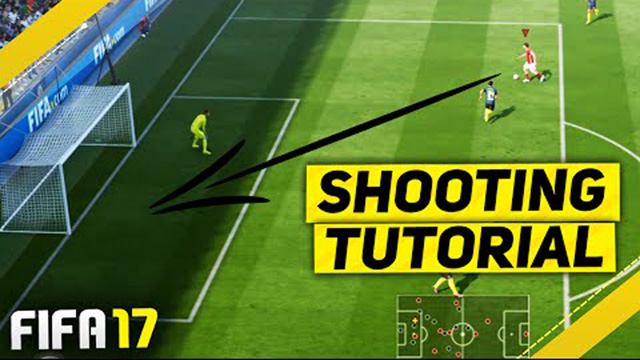 1. Shoot straight
It is simple to do. When it comes to the shooting, just think about the high shooting probability. Under this condition, your shooting is right in the direction your players are facing, the scoring is more. What you should think is that what kind of shooting you should use. By removing a modifier such as the angle, you have less items to process on the spot and can better focus on scoring.
2. Cope with long range shots
Smash long range shots towards the top corner because this makes the keeper reposition and then you should jump for the ball. If you do a low shot from a far distance, as a result, you probably can't generate enough power. While the short range short keeps the ball on the ground, so that the opponent's keeper should keep low. So it is possible for you to score with high rates.
3. Use a finess shot
Finesse is best when shooting diagonally. When you get the angle of shooting, and your player is right in the way, a finess shot is better. But you should remember that push it with more power otherwise it comes out weak and can't get into the net.
There are two tips that may work for you. First, when you are at a bad shot angle, try the cross post shots even if it's hard to do them. Second, use chip shots whn the goalkeeper is out of the position. This is a low probability shot unless the keeper is out of the pposition.
Remember to practice your power and angles in skill games. By the way, the update to FIFA 17 Xbox is right on the way. We will let you know when it is released. By the way, for this weekend, from 24th, November at 10AM PST to the 27th, November at 11:59PM PST you'll be able to play FIFA 17 for free, kind of. And also, our website have a big promotion for Black Friday. Check on our website to get the coupon code and save your money.