Frequently Asked Questions
1. How soon can you deliver the FIFA 17 coins & points? Can you guarantee it?
We are one of the largest FIFA 17 coins & points suppliers, and our delivery time is amazing. We can ensure you will get coins within 15 minutes or up to 24 hours that depends on the status of our inventory and the game setting. Our deliver team are devoting themselves to improve the delivery time.

2. How can i contact you in need of FIFA 17 coins & points?
We get 24/7 customer service support for you. You can ask our support team via email or live support and they will be more than happy to solve your problems about payment and delivery. What are you waiting for? FIFA 17 coins & points store here!
Feedback
I ordered points account, received 30 mins after payment, wow, the guys did what they said on the homepage. happy now...

Scott

I have never had a problem and has to be hands down the fastest delivery time! Customer service is amazing :)

Retoric

They are very fast and customer service is always instant. Highly recommend to do business with them!

Kahyargil
FIFA 17 Possible MLS Players to Invest
By Administrator, 12/01/2016
MLS players are required for the qualification of the weekend league (at least 4 MLS players) next week, so you can grab a chance and make coins by quick invest in MLS players. In this page, possible players are considered to invest in.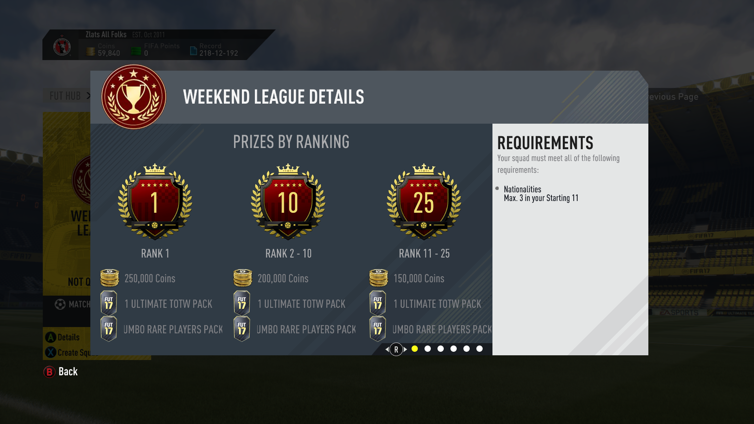 MLS Possible Investment
1. David Accam
Skill Moves: 3*
Weak Foot: 3*
Strong Foot: Right
Work Rates: High/Low
A quick forward capable of wreaking havoc from wide positions, Accam is one of the most dangerous players when in space in MLS. He is a LW with 93 rated pace who might be your guy to invest.
2. Ike Opara
Skill Moves: 2*
Weak Foot: 2*
Strong Foot: Right
Work Rates: Medium/High
He just completed his fourth season with Sporting. He notched MLS career highs in appearances in 2016, and netted the first three assists of his career this season.Oduro is a great investment, you can pick him up for 700 coins. But it seems he is expensive from the market trend.
3. Sebastian Giovinco
Skill Moves: 4*
Weak Foot: 4*
Strong Foot: Right
Work Rates: Medium/High
So far, through four matches in the Audi 2016 MLS Cup Playoffs, he has four goals and three assists. He'll go up for sure, who is worth investment.
4. Tim Howard
Skill Moves: 1*
Weak Foot: 3*
Strong Foot: Right
Work Rates: Medium/Medium
Now his price is slightly up.
Of course, you get your own choices. You might as well take a look at this unprofessional article and see if you can get useful information. Besides, below is a video uploaded by TheSebsta101 that is about no risk MLS investing method. You can take a look to see wether the method will help you invest.
Apart from the information about FIFA 17 we can provide you, we can also provide you cheapest FIFA 17 coins. If you sign up on our website, the big discount is earned to you. Meanwhile, the coupon code sometimes updates on our facebook. Just keep an eye on us.