FIFA 17 Possible MLS Players to Invest
u4fifa
Date: Dec/01/16 13:38:50
Views: 55
MLS players are required for the qualification of the weekend league (at least 4 MLS players) next week, so you can grab a chance and make coins by quick invest in MLS players. In this page, possible players are considered to invest in.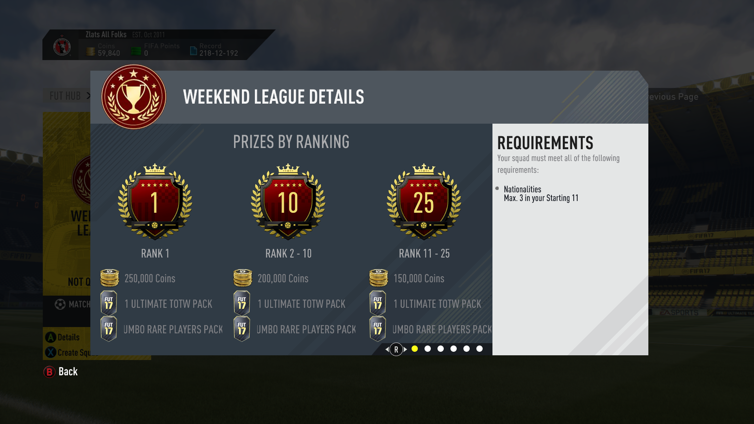 MLS Possible Investment
1. David Accam
Skill Moves: 3*
Weak Foot: 3*
Strong Foot: Right
Work Rates: High/Low
A quick forward capable of wreaking havoc from wide positions, Accam is one of the most dangerous players when in space in MLS. He is a LW with 93 rated pace who might be your guy to invest.
2. Ike Opara
Skill Moves: 2*
Weak Foot: 2*
Strong Foot: Right
Work Rates: Medium/High
He just completed his fourth season with Sporting. He notched MLS career highs in appearances in 2016, and netted the first three assists of his career this season.Oduro is a great investment, you can pick him up for 700 coins. But it seems he is expensive from the market trend.
3. Sebastian Giovinco
Skill Moves: 4*
Weak Foot: 4*
Strong Foot: Right
Work Rates: Medium/High
So far, through four matches in the Audi 2016 MLS Cup Playoffs, he has four goals and three assists. He'll go up for sure, who is worth investment.
4. Tim Howard
Skill Moves: 1*
Weak Foot: 3*
Strong Foot: Right
Work Rates: Medium/Medium
Now his price is slightly up.
Of course, you get your own choices. You might as well take a look at this unprofessional article and see if you can get useful information. Besides, below is a video uploaded by TheSebsta101 that is about no risk MLS investing method. You can take a look to see wether the method will help you invest.
Apart from the information about FIFA 17 we can provide you, we can also provide you cheapest FIFA 17 coins. If you sign up on our website, the big discount is earned to you. Meanwhile, the coupon code sometimes updates on our facebook. Just keep an eye on us.