FIFA 17 La Liga Santander Eleven SBC
u4fifa
Date: Nov/16/16 22:57:58
Views: 142
La Liga Santander Eleven squad building challenge is live, but it will be expired in one day. It is to exchange a LaLiga squad using 11 different Nations and 11 different Clubs. After finishing the challenge, you will gain Gold Players Pack x 1 and 1,500 Coins.
La Liga Santander Eleven SBC
The challenge requires you 11 La Liga Santander players from 11 different Nations and 11 different Clubs. The minimum team rating is 76 with at least 99 chemistry. Let's take a look at examples below.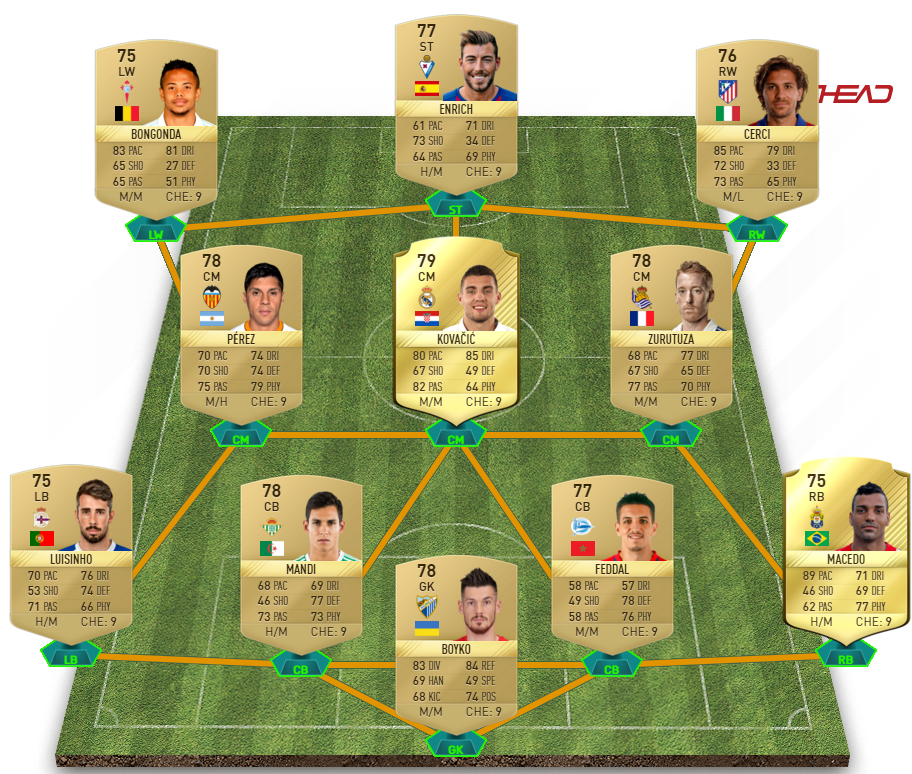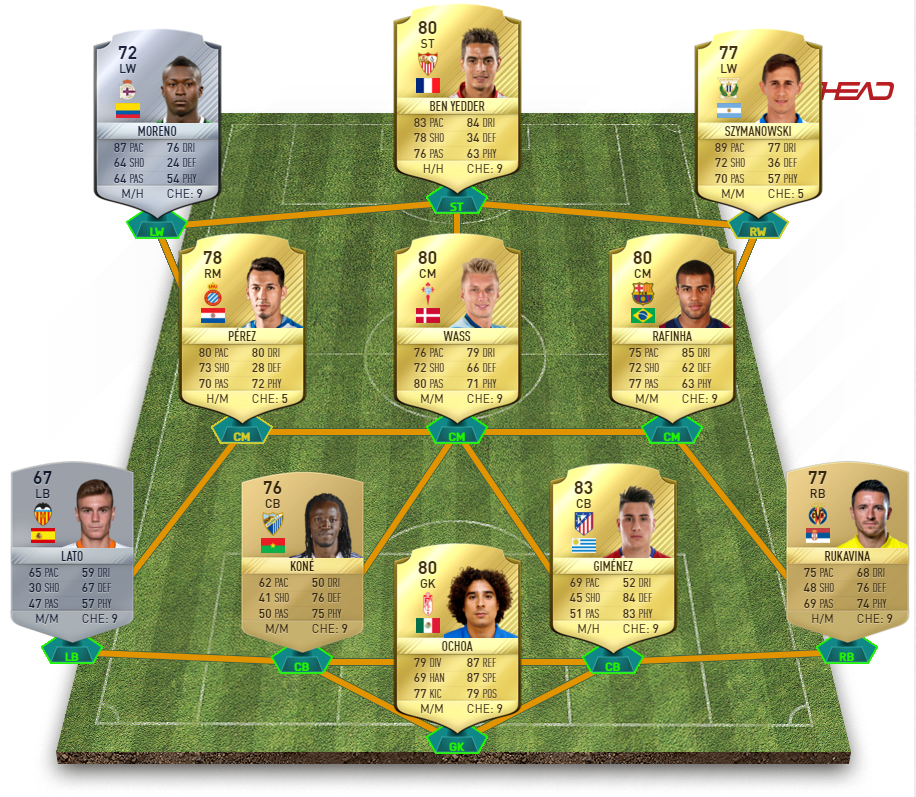 Example 1 is the cheap one you can try, but for the example 2 you need the loyalty to get the minimum chemistry. You can refer to above two examples or not. Have you completed this challenge? What do you think of? Are you looking for the new squad building challenges? Do you need FIFA 17 coins for packs? Okay, now you can buy cheapest FIFA 17 coins on our website. You can get the 5% off, the coupon code "ALL-V2SVW" here, or follow us on facebook to see the latest news as well as the coupon code. It will be invalid at the end of November!