FIFA 17 iMOTM Cards: iMOTM Mahrez and Diallo Released
u4fifa
Date: Jan/17/17 21:00:46
Views: 80
This page will briefly introduce the basic information of iMOTM Cards. iMOTM is the abbreviation of International Man of the Match, which are released to reward the excellent performance of players in the real life tournaments. It started in FUT 12.
It is confirmed that there will be iMOTM cards for FIFA 17 Ultimate Team. It is usual that there will be one iMOTM card for each match. These iMOTM cards will be available in packs for only 24 hours. In FUT 16, the color of the card design red. But in FUT 17, the color of the card design is orange. Do you like it? Like the other cards, if you have the regular card of the player who gets iMOTM, your regular card keeps unchanged. You have to buy for the responding version. Also, once the player has received the iMOTM card, his OVR will be boosted with one or two points.
At present, EA has released iMOTM Mahrez and Diallo. The two cards will be available for 24 hours. It starts from 12am UK, January 17th, 2017 until 12am UK, January 18th, 2017. So get them in packs!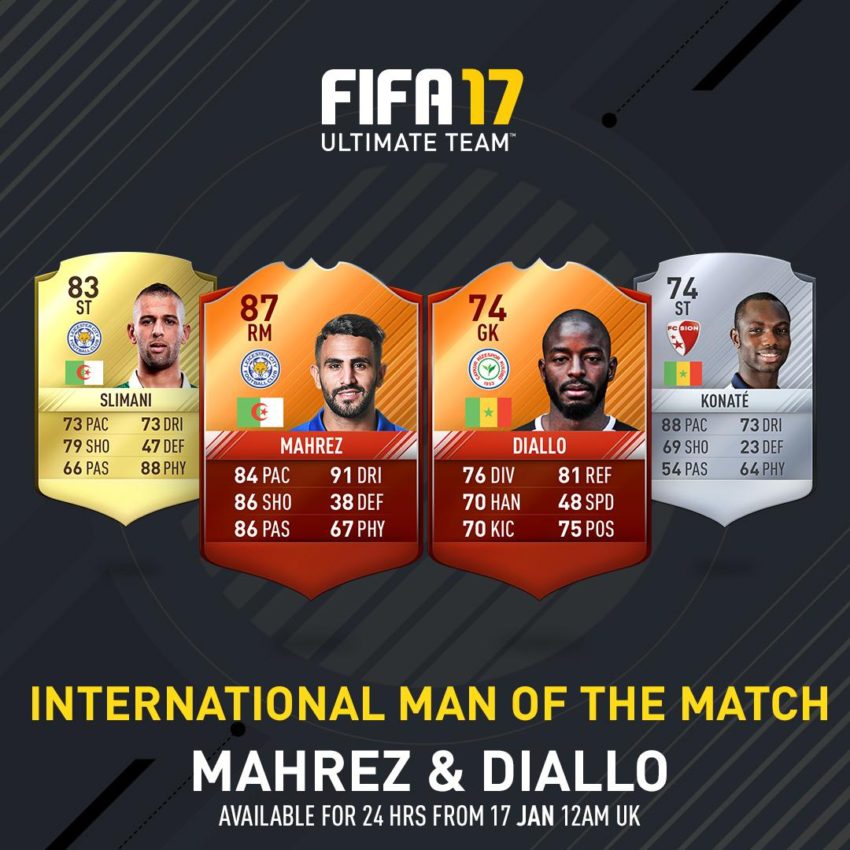 Do you like iMOTM orange cards? You may make coins in these cards. Also you can get fifa 17 coins cheap from our online store U4FIFA.com, where you can read the latest news as well as the discount. The diacount code will be updating on our facebook. Follow us to get the latest news about the coupon code!