Frequently Asked Questions
1. How soon can you deliver the FIFA 17 coins & points? Can you guarantee it?
We are one of the largest FIFA 17 coins & points suppliers, and our delivery time is amazing. We can ensure you will get coins within 15 minutes or up to 24 hours that depends on the status of our inventory and the game setting. Our deliver team are devoting themselves to improve the delivery time.

2. How can i contact you in need of FIFA 17 coins & points?
We get 24/7 customer service support for you. You can ask our support team via email or live support and they will be more than happy to solve your problems about payment and delivery. What are you waiting for? FIFA 17 coins & points store here!
Feedback
I ordered points account, received 30 mins after payment, wow, the guys did what they said on the homepage. happy now...

Scott

I have never had a problem and has to be hands down the fastest delivery time! Customer service is amazing :)

Retoric

They are very fast and customer service is always instant. Highly recommend to do business with them!

Kahyargil
FIFA 17: Does Momentum Exist?
By Administrator, 12/28/2016
Game players have ever doubted if there is scripting in FIFA 17. Recently, there is a hot discussion about the word "momentum" over the community as one of the reddit user found in one of FIFA 17's settings files. It is discovered that the same settings file includes a set of rules, allowing the game to adjust the difficulty to avoid the player getting too far ahead or behind while playing against the opponent.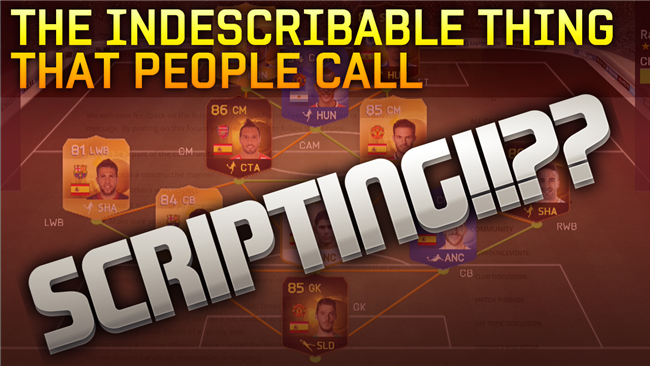 What does "momentum" mean? The word is to be the name of a widespread conspiracy theory. "Momentum not only happens to be the name of a popular conspiracy theory. It's also a completely normal part of football and just about any other competitive game ever played by human beings." In that online documention, the words "team chemistry" and "average rating" appeared. You can find the original reddit post here.
We know the facts do exist in the game that if a player is very good/pro player, even with a slight handicap they will still win most of their matches against most opponents, hence why you see people with records of like 150-10-10. If a newer/worse player is on a bad run of games, they will get unhappy with the game, be less likely to keep playing, be less likely to buy FIFA points, be put off the game. This is bad for a few reasons, First, they won't purchase newer FIFA's. Second, less players = worse experience for the player base = bad for EA. Third, if he's not playing, he won't buy FIFA points. As a result, EA would do whatever it takes to keep a customer paying/playing, even if it means giving another player a worse gaming experience as long as it's not to the point of the other player quitting. If you're a decent player who wins every 2-3 games, and you occasionally get a handicap put against you, it's not enough to make you quit, but that losing player getting the handicap would be enough to keep them playing.
Some game players feel pissed about such thing, while some players show it needs more proof and it helps understanding how the code works. But game players need explanation from EA.
So what do you think of? Our website is the one who gives FIFA 17 game news as well as cheapest fifa 17 coins if you still keep playing FIFA 17. The promotion is here too. In the given time, 5% off with the code "XmasU4" can be acquired!