A Female Football Team Will Be Added to FIFA 17 Club
u4fifa
Date: Apr/29/16 09:47:35
Views: 40
EA Sports FIFA adds assortments of new teams every year to make their latest vision the best there is. After a month long radio silence about FIFA 17, there has been a development to what we can expect to see in the upcoming game.
This news came from a rather unlikely source, an Instagram post by a female football player. Andrine Stolsmo Hegerberg of Norway Women's Side confirmed that her country will be included in FIFA 17.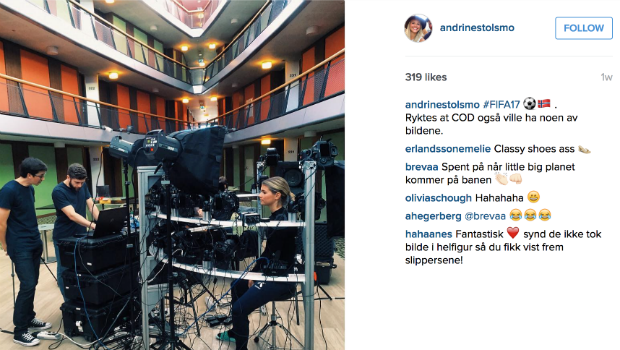 She quoted the image of her being scanned by FIFA Development Crew with "#FIFA17. Ryktes at COD ogs? ville ha noen av bildene. WHICH roughly translates to "rumor that COD also wanted some of the pictures."
With addition of Norwegian women's national team in FIFA 17, it makes twelve women's national team in the game. Other teams include United States, Germany, Japan, England and many more.
Players from Premier Leagues have also shared their body being scanned for the FIFA 17 Rooster but it is not news worthy since we already know that they are going to be in the game. What surprises us it that EA has gotten license to use the new Premier League Logo for FIFA 17.
We recently revealed that the new league fans want most in FIFA 17 is the Turkish second division.