5 Players Who Could Be the Cover Star for FIFA 17
u4fifa
Date: Apr/28/16 10:46:39
Views: 61
Lionel Messi has been the face of the wildly popular FIFA series since 2013. But, according to reports in France, Barcelona superstar Lionel Messi may be about to end his long association with the FIFA video game series, as his contract with EA Sports is set to expire this year. So, who could replace Lionel Messi in FIFA 17 cover?
Here we are listing 5 candidates according to recent news.
1. James Rodriguez
According to reports in Spain, the leading candidate to replace Messi is another Real Madrid star, James Rodriguez. EA has already approached the player with a potential contract according to these sources. The young Real Madrid superstar has a lot of potential to do great in real life football which is why EA have considered him to be the next front man in FIFA franchise.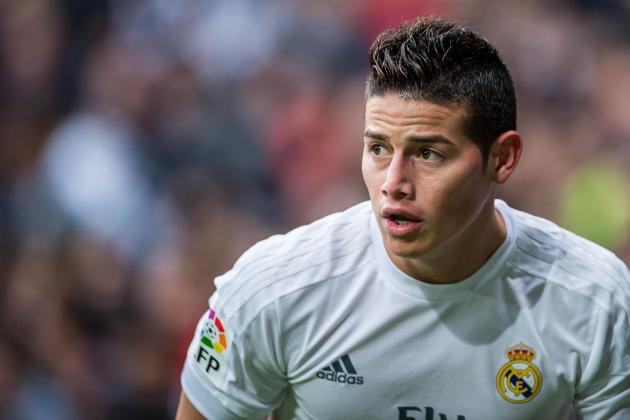 2. Gareth Bale
Welsh winger is also considered as a top contender to replace Messi in FIFA 17 Covers. Bale was previously considered as potential replacement for Messi by EA Sports but will they cash him right now? He has tough competition from his Real Madrid team mate Rodriguez.
3. Wayne Rooney
Messi took over Wayne Rooney who was featured in the cover of FIFA games from 2006 to 2012. There is a slight possibility that EA Games will take back the England captain. But, considering his current form it is rather unlikely.
4. Sergio Aguero
Aguero was featured in the Christmas edition of FIFA 16 alongside with Messi. This has made the fans curious that he might be the next face in FIFA 17 covers. The Manchester City star already has an existing contract with EA Sports for South American covers, they just have to extend the terms and Aguero will be in FIFA 17.
5. Jamie Vardy
Jamie Vardy, who has been a revelation for Leicester City, has even made Paddy Power's shortlist to grace the cover. He is considered as one of the possibility for cover player of FIFA 17. The England international was sensational in the first half of the season in the Premier League which is why he is an underdog candidate for the next FIFA cover.
You may ask why not Ronaldo and Neymar be the cover star for the game?
It because Ronaldo and Neymar have contract with Konami Sports and will feature in the covers of next PES (Pro Evolution Soccer). However, one of these player could break the contract with Konami and pay a sum of fee and then be the face of the biggest video game simulation of our beloved sport.